Redesign

Services
Boost your online success with a revitalized website
"Hi there."
I'm a creative Web guy who doesn't focus on new websites. Instead of designing from scratch, I enhance existing sites. I specialize in website redesign.
If you're looking for better online results (and more attractive pages), you landed in the right place. You found a redesigner.
Redesigned sites are more engaging right away with increased conversions in a couple of days.
Engagement is people spending quality time on your site. A conversion is the accomplishment of any desired action (like form submissions, signups, & online purchases).
7 telltale signs of redesign in your marketing future
You want a better-looking website.
You want to show up 1st in search engines.
You don't get enough business online. Maybe zero.
Your website isn't mobile-friendly.
Your site is kinda effective but you need more.
You don't know how to market your website.
You're frustrated with online marketing failures.
Personally, I've experienced all seven of these issues. What looks like a list of online marketing problems is actually something different. So you'd be wise to understand and avoid the default solutions.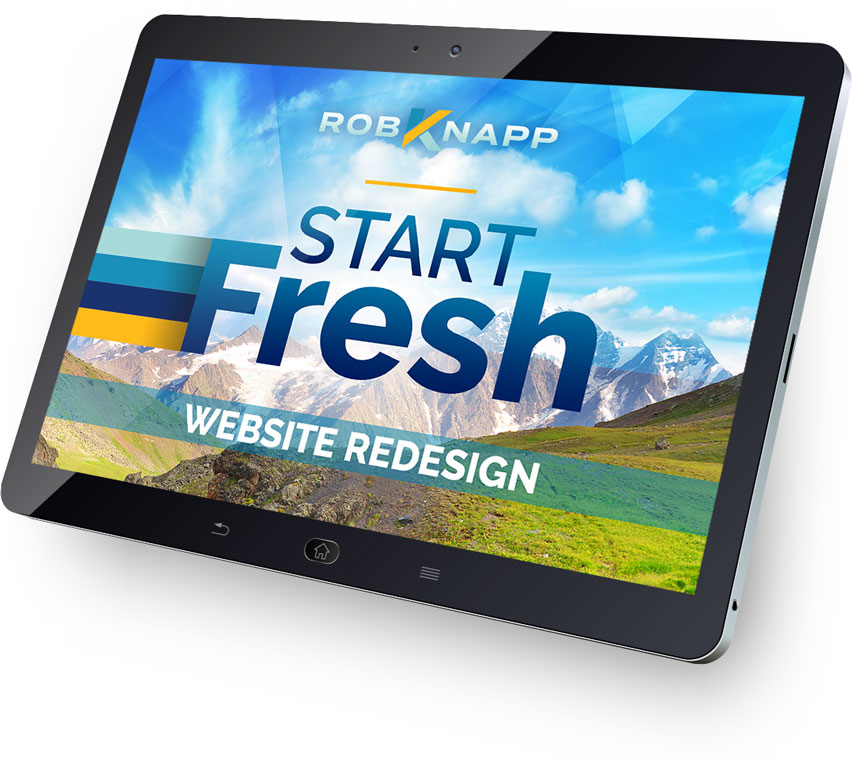 The default solutions
Shiny new website (expensive)
More traffic via SEO (hard and time-consuming)
1st on Google (expensive, hard and really time-consuming)
Social media marketing (did I mention time-consuming?)
The default solutions don't work because they're basically marketing solutions. Are you sure you have a marketing problem? Most small business sites don't have big marketing problems. They have usability, design, development, branding and sales issues that are more urgent.
Online marketing techniques
(that don't solve website problems)
Content marketing
Inbound marketing
Backlinks
Social sharing
Self promotion
Lead generation and capture
Better call-to-action
There's hope, redesign solutions are simple
Most website redesign projects only have two goals:
Positive brand impressions
More total conversions
You simply want to
look better
and
make more money
. When goals are that simple, it's easy to find solutions.
Besides better-looking design, redesign usually deals with content and sales funneling. Content and sales are a breeze. They work fast because you have control over them. They're inside your circle of influence. Once upgraded, they don't require more traffic to increase your conversions.
A word about traffic: Redesign significantly increases your web traffic. Search engine optimization (SEO) is an aspect of redesign. However, redesign towers above SEO because it amplifies user engagement. More engagement leads to more conversions.
Once again, a conversion is
any desired action
on your website. But it's recommended that you aim for
transactional conversions
. That's when people give you their contact information or make a purchase.
True goal conversions focus on lead generation and sales. Traffic and quality time are nice. But they don't matter unless they generate leads, prospects, and new business.
Big conversion gains actually come from small, incremental improvements (about 5% better). With the right tuning, 5% creates twice the engagement right away and double the conversions in about 30 days.
What does website redesign look like?
Blue mountains

and

big green numbers

Yes, these are real metrics from a recent redesign project. It's a 30-day comparison: just one month.
Five percent better
All you need for fast results and long-term solutions
Big gains from little modifications
How often do you want to give 105%? Not very often. It sounds hard to do and unsustainable.
But think back to the last project you finished at work. Could you do 5% better next time? Absolutely. 5% better seems reasonable and doable (almost expected).
Here's the catch: 5% better is 105%. They're the same thing.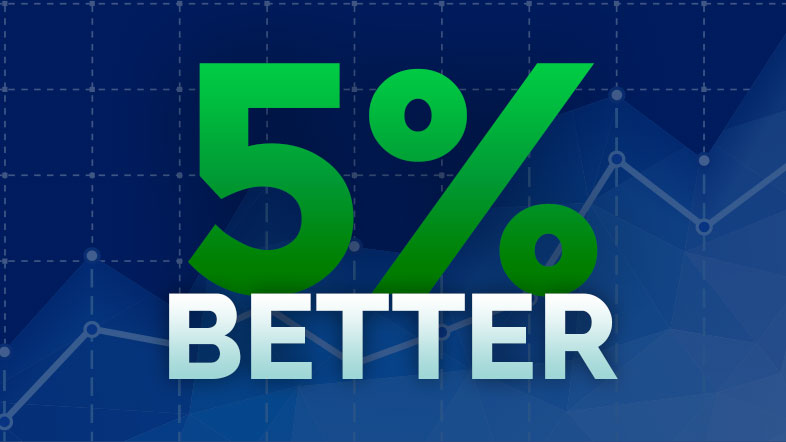 5% better is more than 200% right away
What if we condensed your redesign project to 15 steps? The goal of each step being 5% improvement. Would the combined results be 5% better or something greater?
It depends on how you do it.
Addition
If the steps are out of order, the results add up to slightly higher than 5%. Happy accidents sum up to little more than 5% improvement. Everybody yawns.
The snowball effect
When the steps include dependencies, things get interesting. If step 2 benefits from improvements in step 1, enhancements travel down the pipeline and compound. The right sequence multiplies each successive improvement.
Sequencing becomes the difference between a little more and twice as good. When you work in the right order, you multiply your effectiveness. This is classic leveraging. 5% better to the 15th power is 208%.
The key to leveraging is knowing what to do and when to do it. That's where redesign experience and specialization come into play.
15 steps to a flawless redesign project
Usability testing
Analytics review
Conversion goals
Competitive landscape review
Audience personas
User tasks, objectives, and flows (user experience design)
Brand messaging and storytelling
Keyword research
Content strategy
User interface design
Front-end development
Search engine optimization (SEO)
Responsive QA and code validation
Content upgrades
Conversion rate optimization (CRO)
Why not try for 10% or 25% better?
Shooting for bigger gains is dangerous. During redesign, the idea isn't massive change. The goal is cascading improvement. Too much change is unwise and might even backfire.
5% better is realistic and difficult enough. It's both safe and challenging.
Ready to get started? Check out the pricing options for redesign upgrades and overhaul projects.
Show Me the Goods
Optimization doesn't mean much if your brand identity doesn't look good. I have you covered there, as well. Check out my design portfolio of interactive, marketing, branding and print projects.