Responsive WordPress website redesign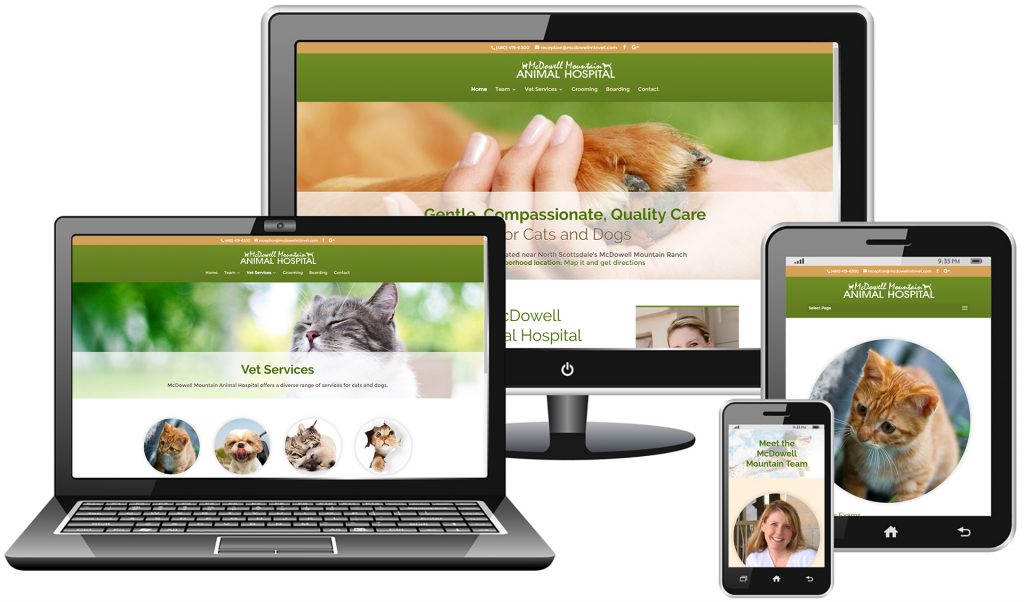 Business card design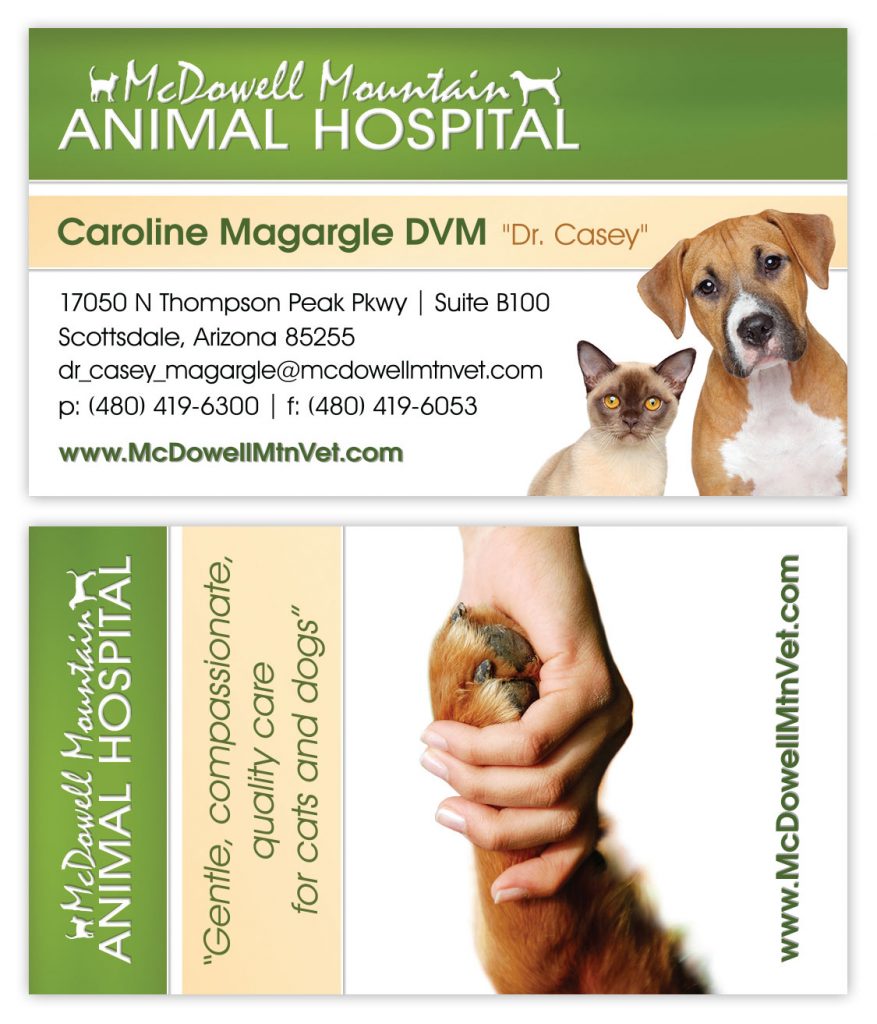 Design Notes
We can't take all the credit for this design. We worked with the client on several versions and revisions before finding the right balance. Thank goodness we did, because this works on multiple levels.
First off, this animal hospital only works with cats and dogs. That's it. The visuals tell the story perfectly (not to mention that these cuties closely resemble the doctor's family pets). Also, there's a promise on the back. This is great for business cards. If you can make a brand promise that's genuine, there's no better place than to put it on your card.
Direct mail targeted marketing design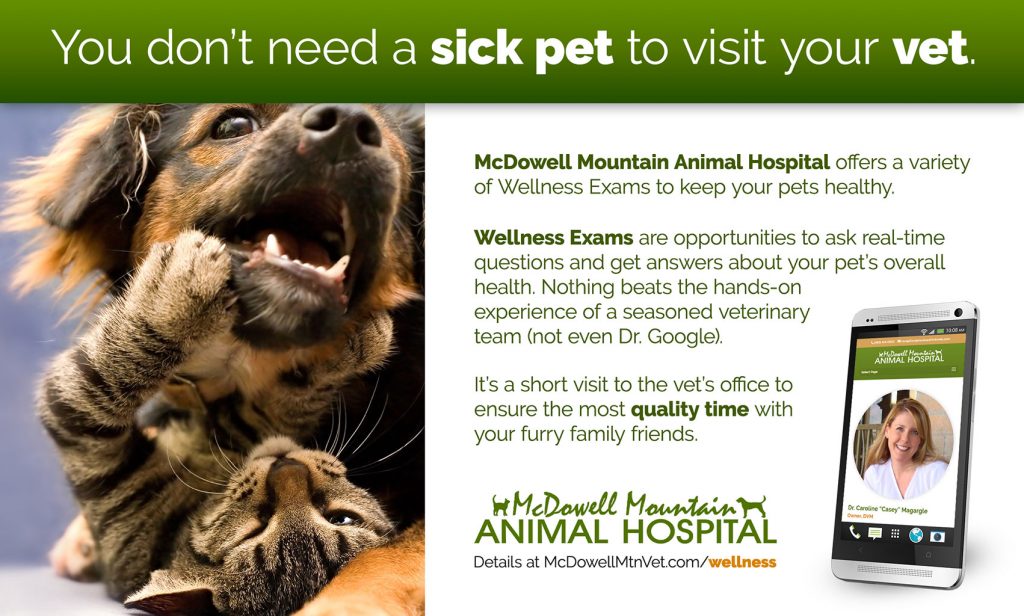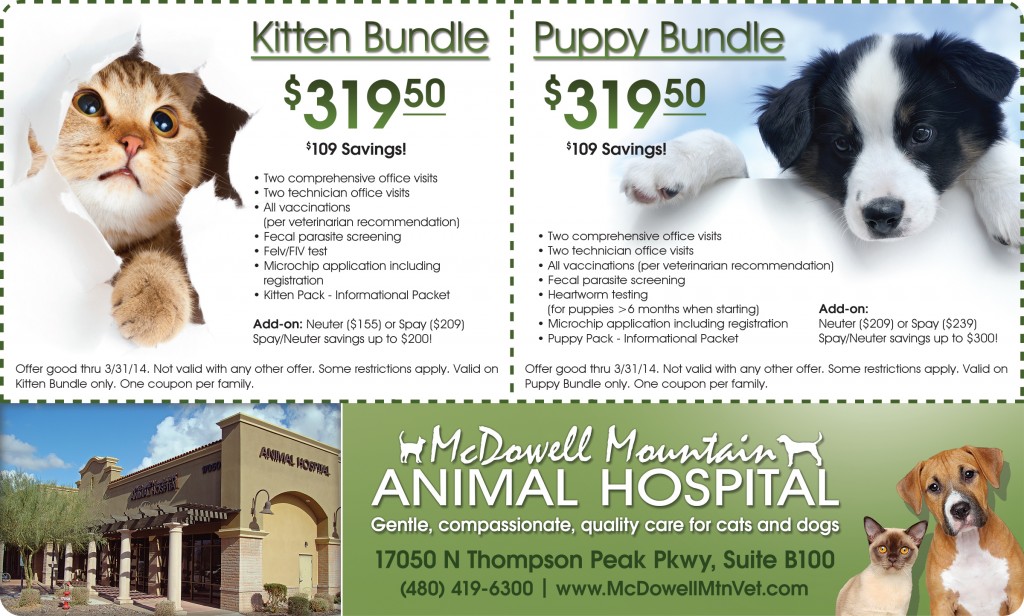 Design Notes
We've been doing these mailings for years – and they work. The coupons are mailed as part of a Money Mailer package. They stand out because the animal faces cut through the clutter of the other adds. You can't help but stop and take a look at these cute, furry faces.
HTML email marketing design